Internationalize Your Degree
Explore all the world has to offer while gaining credit toward your program of study! Whether you have time for a two week introduction to doing business in a new region or want to spend a semester immersing yourself in a new culture, we have the program for you.
Why Go Abroad?
Understanding management and business in an international context is a requirement in today's global economy. The benefits of participating in one of Schulich's international opportunities are numerous:
Exposure to global perspectives and industries
Expansion of career options
Improve cross-cultural communication skills
Develop language proficiency skills
Build a global network
What are you waiting for? Internationalize your degree and explore all the world has to offer while gaining credits toward your program of study!
For more information, register for an exchange information session
| | | | | |
| --- | --- | --- | --- | --- |
| DATE | September 25, 2023 | November 22, 2023 | January 23, 2024 | February 1, 2024 |
| TIME | 12:00 – 1:00 PM | 12:00 – 1:00 PM | 12:00 – 1:00 PM | 12:00 – 1:00 PM |
| REGISTRATION | Register | Register | Register | Register |
Exchange Information Session presentation.
International Presence
53 Graduate Partner Schools

21 Graduate Exchange Participants in 2022-2023

32 Graduate Study Tour Participants in 2023
Graduate Full Term Exchange

"Learning how to adopt new perspectives, testing you own personal limits, appreciating the complexity of today's world and what it takes to navigate it successfully are just some of the benefits of the exchange experience and immersing yourself in another culture."

Nicolas Richards, IMBA

Graduate Full Term Exchange
Graduate Short Term Exchange

"The six weeks I spent at CBS were transformational for me. The friends I made, the people I met in class, the professors I had, and the glorious Danish sunshine we experienced all made for a summer I will never forget. I would highly recommend this program to anyone and hope that you will have as great of a time as I did!"

Elizabeth Owens Skidmore, MBA

Graduate Short Term Exchange
Graduate Short Program

"The Professors were as fine as any speakers I have ever experienced.  I learned many things about innovation which complimented all that I have learned at Schulich."

Jonathan Perlman, MBA

Graduate Short Program
Graduate Study Tour

"There were moments on this tour where I realized that I could connect and apply concepts from all of my classes in a holistic way. It was as if the pieces of a puzzle came together and I could see the whole picture."

Nicole Alie, MBA

Graduate Study Tour
Global Immersive Option

The Global Immersive Option (GIO) is an international alternate Strategy Field Study (601) project, where teams of students work directly with an international company on a comprehensive strategic assessment or market entry strategy. Students participate in a guided trip to the destination country to meet the client company, conduct research and understand the regional context.

Global Immersive Option
Global Work Term

Students in the IMBA program have the opportunity to gain first-hand work experience in the language and region they specialize in during their studies at Schulich. Students will gain exposure to different business and cultural conditions, apply the latest management techniques and skills acquired in the classroom and enhance their understanding of their region of specialization.

Global Work Term
Program Information
Pre-Departure Information
View details
Hide details
All students going abroad are required to complete the following:
Please feel free to review the Pre-Departure Presentation
Student Life
View details
Hide details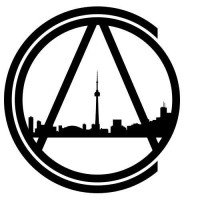 The Open Arms Committee (OAC) is a student-run organization at Schulich with the purpose of facilitating the transition of both undergraduate and graduate exchange students to life at Schulich.
Throughout the year, the OAC organizes events for exchange students and keeps them informed of what is going on socially at the School and around the city. In addition to these efforts, each exchange student is partnered with a Schulich student "buddy" who is available to answer any questions or concerns throughout their stay.
Graduate OAC | Email – mbaoac@schulich.yorku.ca | Undergraduate OAC | Email – bbaoac@gmail.com | LinkedIn
For more information about student life at Schulich, please visit the links below:
Meet the Team
View details
Hide details
| | |
| --- | --- |
| Upcoming International Relations Events | |