Internationalize Your Degree
Explore all the world has to offer while gaining credit toward your program of study! Whether you have time for a two week introduction to doing business in a new region or want to spend a semester immersing yourself in a new culture, we have the program for you.
Why go abroad?
Understanding management and business in an international context is a requirement in today's global economy. The benefits of participating in one of Schulich's international opportunities are numerous:
Exposure to global perspectives and industries
Expansion of career options
Improve cross-cultural communication skills
Develop language proficiency skills
Build a global network
What are you waiting for? Internationalize your degree and explore all the world has to offer while gaining credits toward your program of study!
International Presence
63 Undergraduate Partner Schools

170 Undergraduate Exchange Participants in 2017-2018

16 Average number of Cities visited by Students on Exchange
Full Term Exchange

Schulich's exchange program offers an ever-expanding number of opportunities for undergraduate students to study abroad. Formal reciprocal business school-to-business school partnerships allow both domestic and international students from Schulich to spend one term studying abroad at a partner school.

Undergraduate Full Term Exchange
Future Leaders
One Global Experience: Two Degrees.
Set yourself apart with the Future Leaders program in partnership with the prestigious Guanghua School of Management. Travel to Peking University for years 3 and 4 of your degree program, where you'll study alongside business students from top international universities. In just four years, graduate with both a Bachelor of Business Administration (BBA or iBBA) from the Schulich School of Business and a Bachelor of Arts in Management from the Guanghua School of Management.
Summer Programs

What better way to spend a summer than going on exchange to one of Schulich's selected Partner Schoools? If you have completed your second year, consider adding to your Exchange term next year.

Undergraduate Summer Programs
Undergraduate Work Placement IBUS 4100

Work Placement provides BBA and iBBA students with an opportunity to earn credit for gaining relevant work experience. International or domestic work placement that offers a strong international learning component may be accepted. International work placement must be full-time. Approval of work placement must be obtained by the Undergraduate Program Director or Associate Director prior to start of the course.

Undergraduate Work Placement IBUS 4100
| | |
| --- | --- |
| Upcoming International Relations Events | |
Program Information
Pre-Departure Information
View details
Hide details
All students going abroad are required to complete the following:
Please feel free to review the Pre-Departure Presentation
Academics & Courses
View details
Hide details
Schulich offers a diverse selection of courses. Exchange students have the opportunity to enrol in courses from the functional areas of management or from specialized industries.
Course availability and offerings vary term to term and year to year. Review the Course Selection Guidelines to learn more about exchange courses, pre-requisites, course restrictions etc.
Courses available to incoming exchange students are listed below.
Student Life
View details
Hide details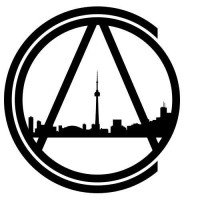 The Open Arms Committee (OAC) is a student-run organization at Schulich with the purpose of facilitating the transition of both undergraduate and graduate exchange students to life at Schulich.
Throughout the year, the OAC organizes events for exchange students and keeps them informed of what is going on socially at the School and around the city. In addition to these efforts, each exchange student is partnered with a Schulich student "buddy" who is available to answer any questions or concerns throughout their stay.
Undergraduate OAC | Email – bbaoac@gmail.com | LinkedIn
For more information about student life at Schulich, please visit the links below:
Meet the Team
View details
Hide details